Herman Creek to Cedar Swamp Camp, OR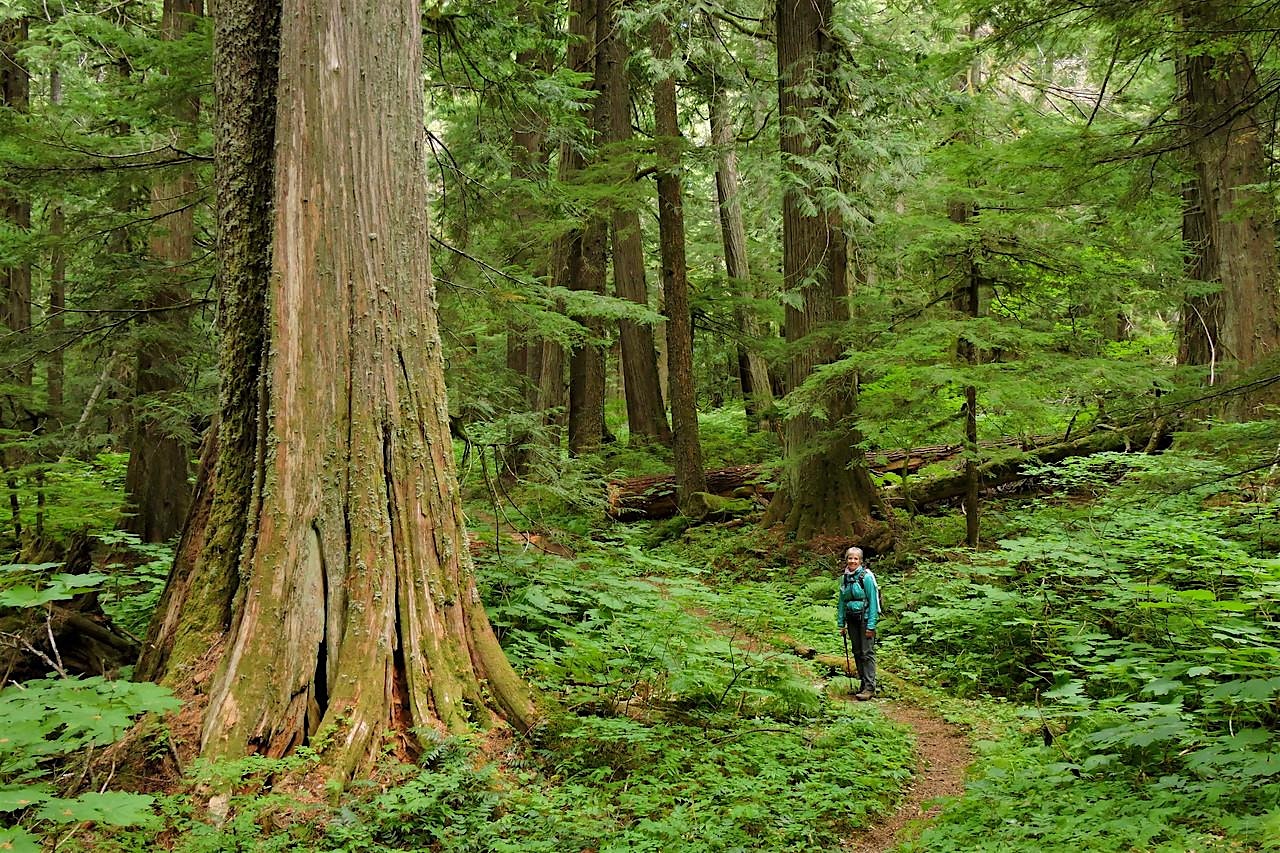 Tuesday, May 26, 2020
8:30 a.m. - 3:30 p.m.
Expert: 14 miles | 2,700-ft elevation gain (Members-only)
Leader Bob Cynkar will guide the way into the Mark O. Hatfield Wilderness to beautiful old-growth cedars and views. We'll hike at a moderate pace, walking through areas of mosaic-burned forest. This will be an excellent opportunity to view the progress of recovery as the third post-fire growing season peaks.
Since it is late spring, we'll expect to see many forest wildflowers, and there will be four stream crossings that require rock-hopping or getting your feet wet. This is a members-only, full day hike; the elevation gain is mostly gradual for the 7 miles out one-way.
Wear sturdy hike boots/shoes, and bring your daypack with plenty of food for snacks and lunch, water, and layers for protection against the elements. Hiking poles highly recommended. View the recommended 10+ Essentials List to help you pack.
Before this outing, make sure you understand our Hike Program Information & Guidelines.