Lyle Cherry Orchard Wildflowers, WA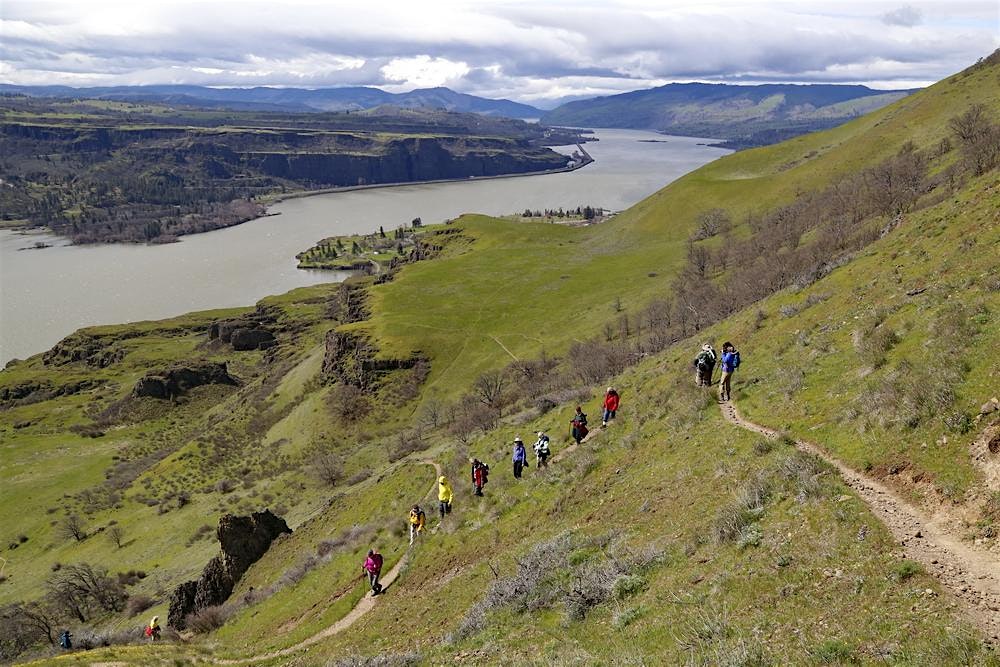 Wednesday, April 29, 2020
8:45 a.m. - 2:00 p.m.
Moderate: 4 miles | 1,500-ft elev. loss (Members-only)
Join hike leader Steve Carples and wildlife biologist Bill Weiler as we hike on the new Lyle Cherry Orchard trail. This will be a leisurely walk with a focus on enjoying the expansive eastern Gorge views, identifying numerous wildflowers in bloom, and keeping a lookout for the unique wildlife found on this Friends Land Trust preserve. Afterwards, all are invited to socialize over lunch at the Sandbar Grill in downtown Lyle (optional). This is a members-only outing.
This trail is semi-rugged and steep in sections; hiking poles are highly recommended. Wear long pants as we'll be passing poison oak along the trail.
This hike involves a car shuttle: we'll meet at the Lyle Cherry Orchard trailhead, then drive to a higher trailhead so our hike will be downhill with less miles than out-and-back.
Please wear sturdy hike boots/shoes, and bring your daypack with a lunch, snacks, water, and layers for protection against the elements. View the recommended 10+ Essentials List to help you pack.
Before this outing, make sure you understand our Hike Program Information & Guidelines