Weldon Wagon Road, WA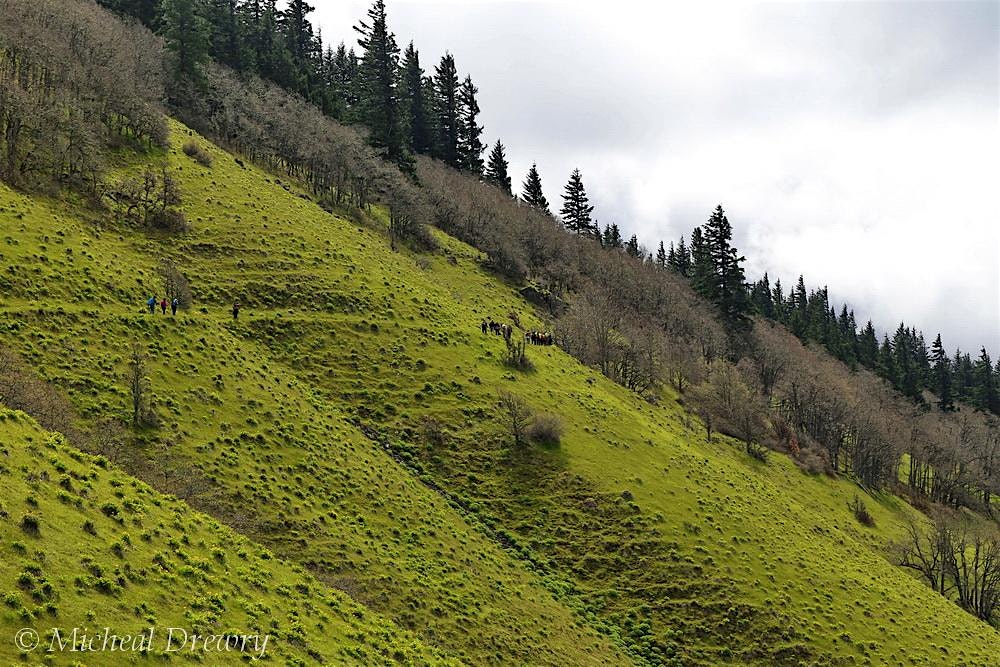 Saturday, March 28, 2020
9:30 a.m. - 2:00 p.m.
Moderate: 5 miles | 1,300-ft elev. gain (Members-only)
Walk the Weldon Wagon Road, a pioneer roadbed dating to the early 1900s "apple boom," with Oregon Master Naturalist Cindy Luxhoj. First, we'll visit an old cemetery where a tombstone commemorates Klickitat chief and shaman Titcamnashat whose land the trail traverses. Then we'll enjoy the gorgeous scenery through the White Salmon Oak Natural Conservation Area, identifying early spring wildflowers as we go. We'll lunch among a collection of old farm equipment at the trail's end before retracing our steps to our starting point.
Wear sturdy hike boots/shoes, and bring your daypack with snacks, water, and layers for protection against the elements. View the recommended 10+ Essentials List to help you pack.
Before this outing, make sure you understand our Hike Program Information & Guidelines.