Exploring Larch Mountain, Part 2: Headwaters of Multnomah & Oneonta Creeks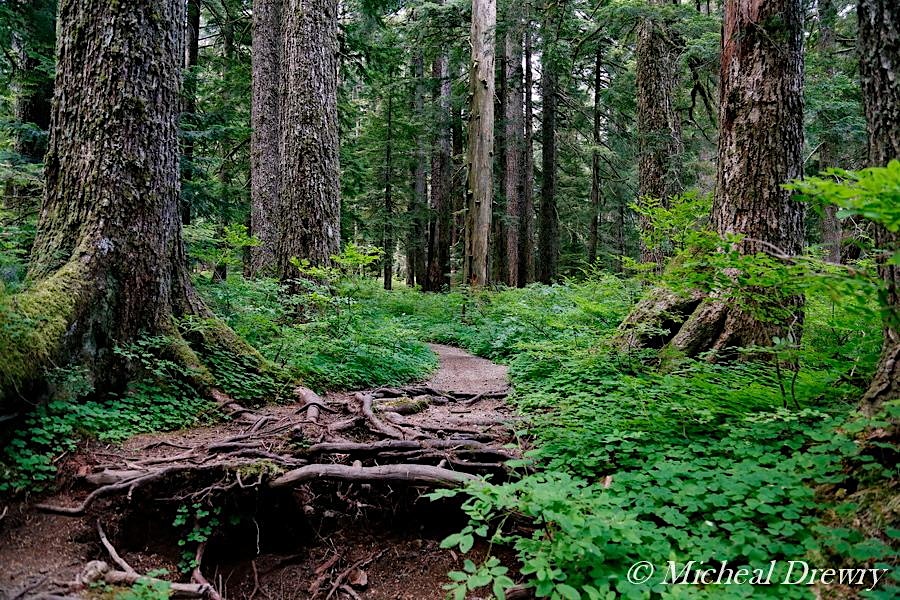 Saturday, July 11, 2020
9:00 a.m. - 3:30 p.m.
Moderate: 8.0 miles | 1,500-ft elev. gain
Exploring Larch Mountain, Part 2: Larch Mountain Crater and the Headwaters of Multnomah & Oneonta Creeks
Descend the western rim of the Larch Mountain Crater with its high-elevation forest of silver fir, grand fir, Douglas fir, and western hemlock, with leaders Christoph Stauder and Bob Cynkar. We'll follow West Multnomah Creek to the Crater meadow and the nearby old growth forest then go eastward on a less-traveled route to visit East Multnomah Creek and Oneonta Creek before returning via the Oneonta Creek trail by the Bull Run Watershed, the source of Portland's drinking water. Afterwards we'll get the reward of a superb view from Sherrard Point of the Columbia River Gorge from Mount Defiance to the east, to Steigerwald Lake National Wildlife Refuge to the west.
This is a continuation of a 2-part series; Part 1 is on Sunday, May 17. This is a members-only outing.
Wear sturdy hike boots/shoes, and bring your daypack with a lunch, snacks, water, and layers for protection against the elements. View the recommended 10+ Essentials List to help you pack.
Before this outing, make sure you understand our Hike Program Information & Guidelines.