Silver Star Mountain & Ed's Trail, WA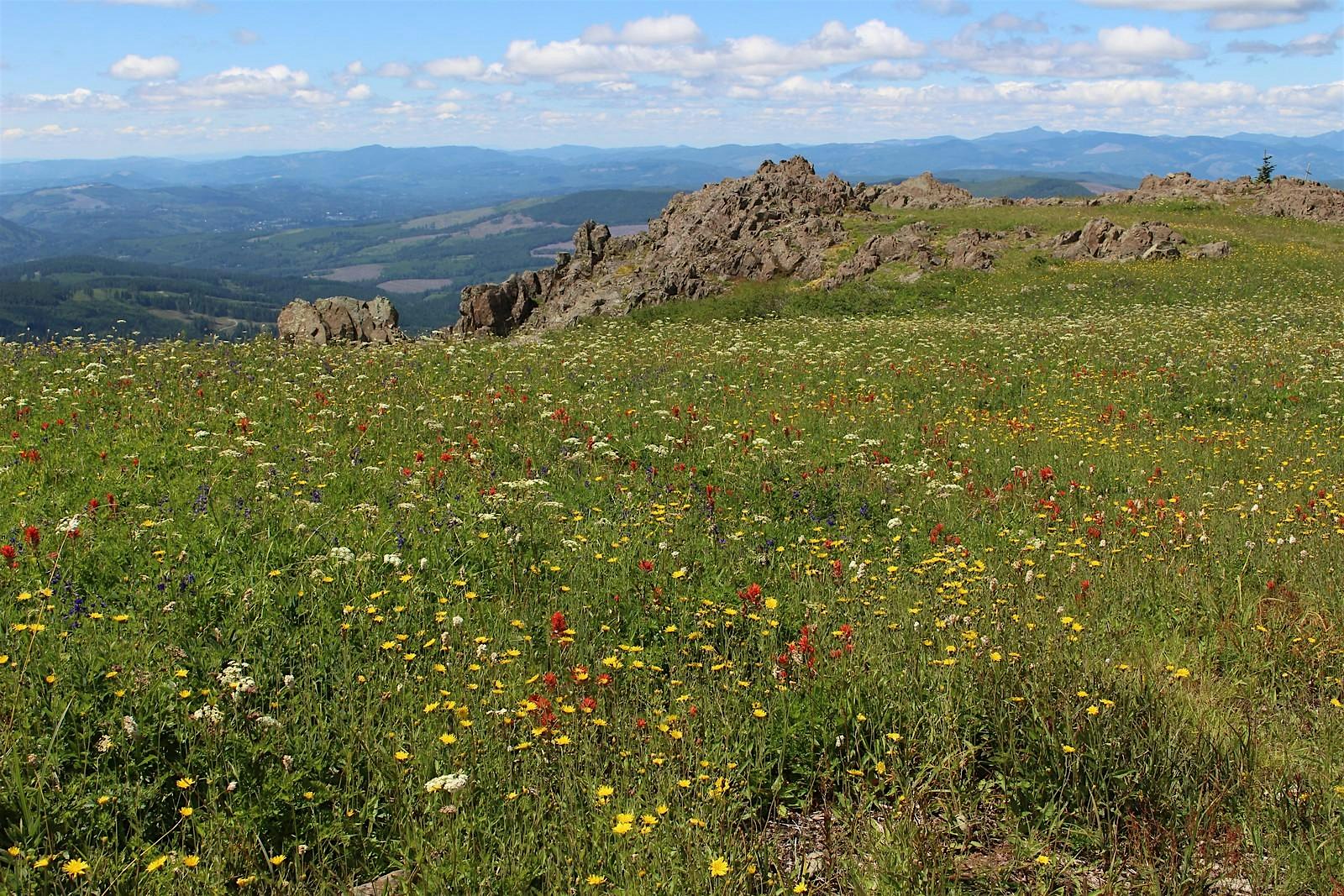 Sunday, June 28, 2020
9:00 a.m. - 4:00 p.m.
Strenuous: 9.5 miles | approx. 2,600-ft elev. gain
Enjoy the "finest wildflower showcase in all the Gorge region" along Ed's Trail as well as the spectacular views from the summit of Silver Star Mountain on this spring outing with hike leaders Christoph Stauder and Jay Nutt. We'll admire the view of snow-capped Mount Rainier, Mt. St. Helens, and Mt. Adams, and gaze south and east up the Columbia River Gorge from Larch Mountain to Stacker Butte. We'll hike out and back on the Grouse Vista trail to the steep and rocky Sturgeon trail, but also because this is the option with the most diverse terrain.
Consider pairing this hike with Christoph's Stacker Butte hike on Sunday, May 3 for a similarly impressive flower show and commanding views down the Columbia River Gorge to Silver Star.
Come prepared: Wear sturdy hiking boots, and bring your daypack with plenty of food for snacks and lunch, at least 2L of water, and layers for protection against the elements. Hiking poles strongly recommended. View the recommended 10+ Essentials List to help you pack.
Before this outing, make sure you understand our Hike Program Information & Guidelines.