Cape Horn Upper Trail Wildflowers, WA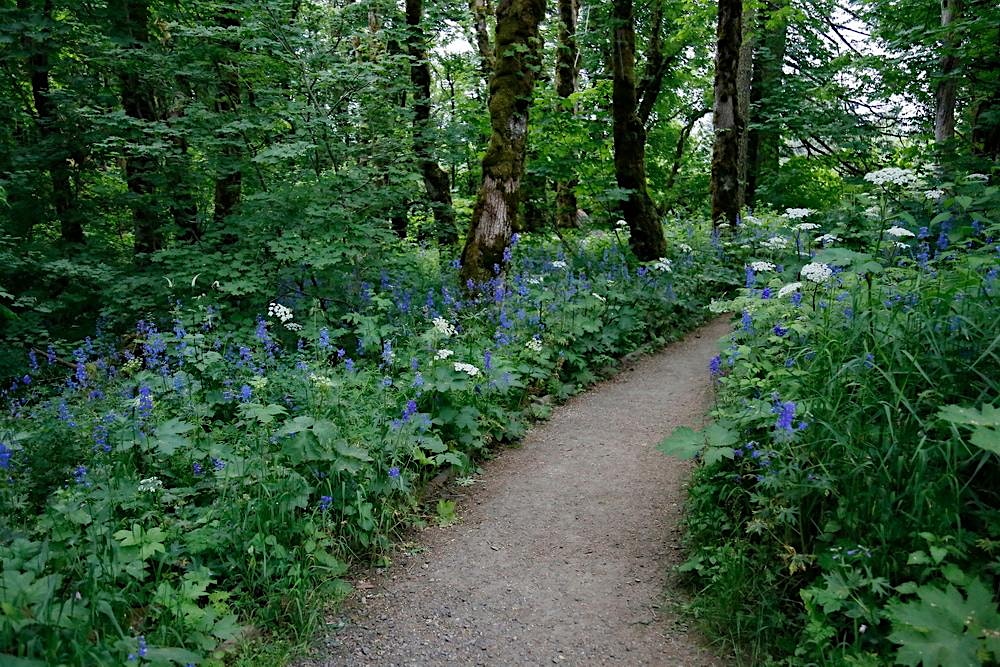 Friday, May 22, 2020
9:00 a.m. - 1:30 p.m.
Moderate: 5 miles | 1,000-ft elev. gain (Members-only)
Join hike leader and Cape Horn Conservancy board member Sharon Ross for a scenic hike on the Cape Horn Upper trail, out to panoramic views at the Nancy Russell Overlook and Pioneer point. This time of year we can anticipate peak blooms of delphinium and other colorful forest wildflowers. This is a members-only hike.
Note: the lower half of this trail is closed to protect peregrine falcon habitat from February 1 – July 15.
Wear sturdy hike boots/shoes, and bring your daypack with a lunch, snacks, water, and layers for protection against the elements. View the recommended 10+ Essentials List to help you pack.
Before this outing, make sure you understand our Hike Program Information & Guidelines.