Stacker Butte Wildflowers, WA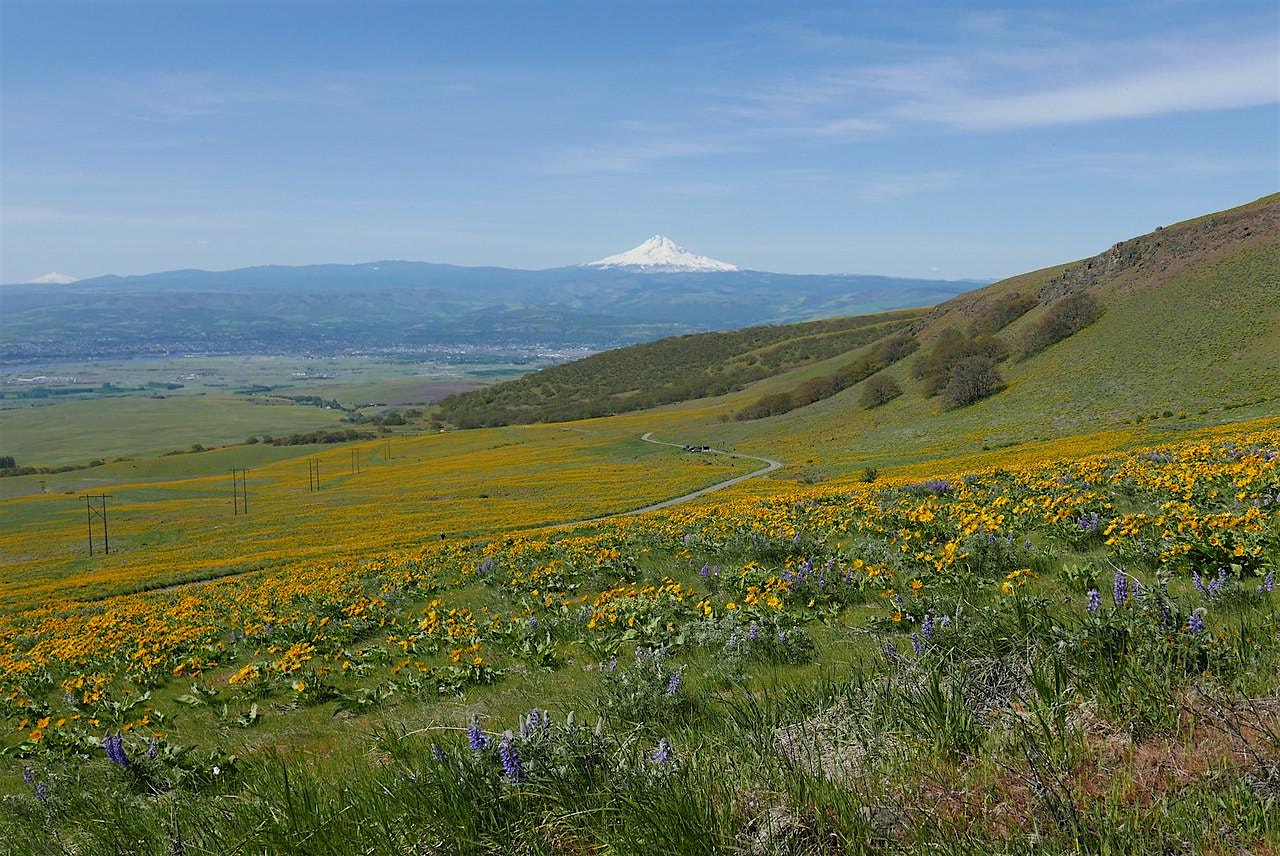 Sunday, May 3, 2020
9:30 a.m. - 3:45 p.m.
Strenuous: 8.2 miles | 1,150-ft elev. Gain (Members-only)
Join hike leaders Christoph Stauder and Mark Meininger on this magnificent spring hike in the Columbia Hills Natural Preserve Area to Stacker Butte, the windswept, 3,200 ft. high point on a barren ridge at the eastern end of the Columbia Gorge National Scenic Area. We'll ascend on a wide, graveled service road through one of the finest floral shows in the entire Pacific Northwest.
From the summit, we can gaze into Swale Canyon at your feet; survey the High Prairie in the middle distance; and marvel at snow-capped Mount St. Helens, Rainier and Adams on the horizon. From our lunch spot we can look down the Columbia River Gorge to Silver Star Mountain. We'll also see Mt. Hood, Mt. Jefferson and, if it's clear, the Three Sisters and Blue Mountains, visible as a faint line on the eastern horizon.
Wear sturdy hike boots/shoes, and bring your daypack with a lunch, snacks, water, and layers for protection against the elements. Binoculars may be a fun addition to look at birds and the incredible landscape surrounding you at the top.
Be prepared for the possibility of strong winds at the top of Stacker Butte. If it's too windy we may need to modify our route and limit our time on the summit. View the recommended 10+ Essentials List to help you pack.
Before this outing, make sure you understand our Hike Program Information & Guidelines.