Crawford Oaks Loop, WA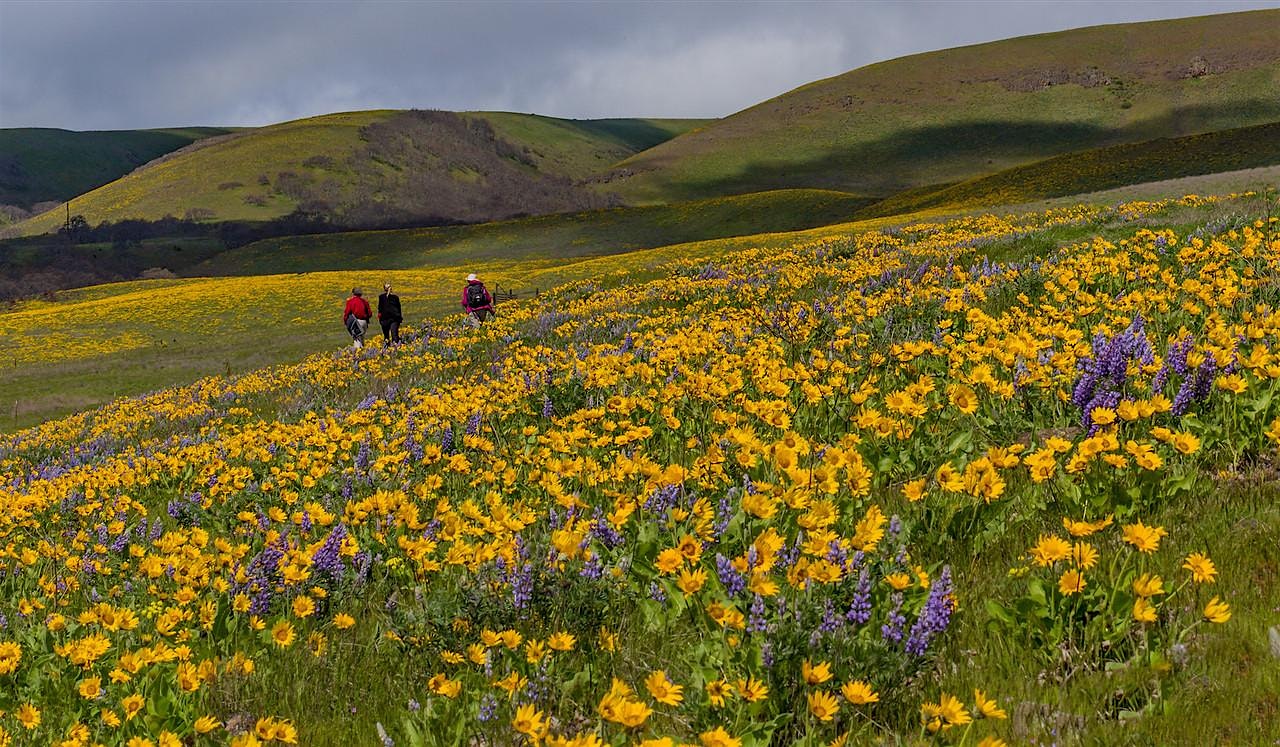 Sunday, April 26, 2020
9:30 a.m. - 1:45 p.m.
Crawford Oaks Loop, WA (Members-only)
Find eastern Gorge sunshine and lush wildflowers at their peak with leader Paul Freeman on the meandering Crawford Oaks trail to Dalles Mountain Ranch. We'll identify many wildflowers in bloom and listen for meadowlarks while taking in stunning views.
Warnings: tick, rattlesnakes, and poison oak are common in this area.
Wear sturdy hike boots/shoes, and bring your daypack with a lunch, snacks, 2 L water, and layers for protection against the elements. View the recommended 10+ Essentials List to help you pack.
Before this outing, make sure you understand our Hike Program Information & Guidelines.