CANCELLED: Petroglyphs Tour & Dancing Rock Walk, WA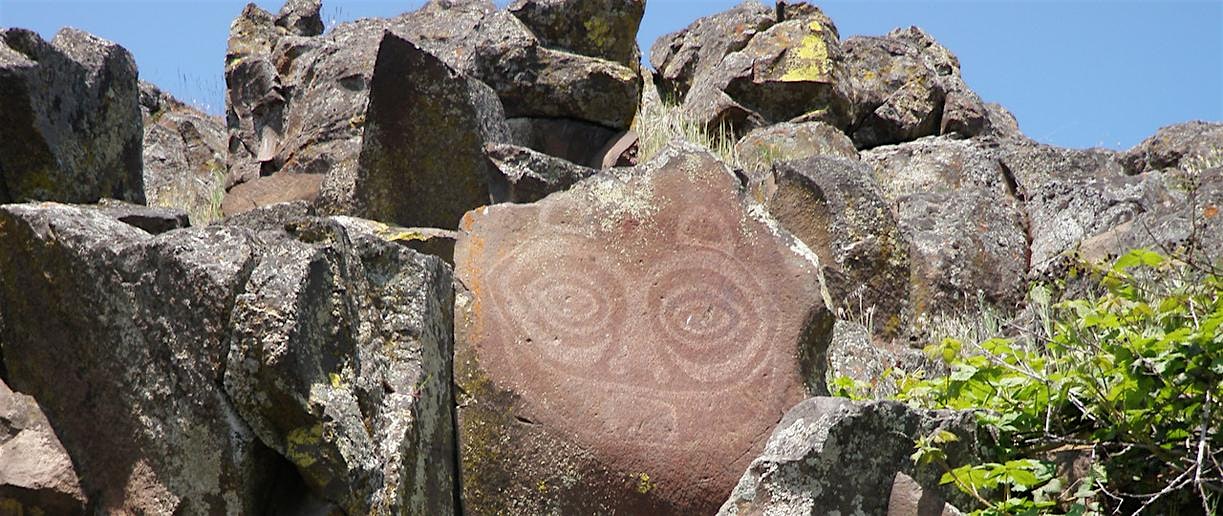 Saturday, April 18, 2020
9:15 a.m. - 3:00 p.m.
Two Easy Walks: 2-3 miles total | ~200-300-ft elev. change (Members-only)
March 23, 2020 Update: Friends Suspends All Guided Outings and Stewardship Events Through April 19 - In light of the most recent guidance for public gatherings, Friends has canceled all stewardship work parties and guided hikes through April 19. If you have additional questions on this cancellation please contact Friends Communication Director Burt Edwards at burt@gorgefriends.org.
Visit Horsethief Lake Historical State Park, with retired Washington State Park tour guide Chon Clayton and co-leaders Patty Mizutani and Patti Kramer, to view and learn about the ancient petroglyphs and rock images, including Tsagaglalal, "She Who Watches." After our morning tour, we'll head to nearby Dancing Rock land trust preserve (not open the public) to view traces of ice age floods, panoramic views, and enjoy wildflowers. This is a members-only outing.
Though both walks aren't long in distance, the terrain is rocky and uneven and not suited for those with uneasy footing. The petroglyphs portion will be from 9:15 a.m. to 11 a.m. and is a ¾-mile walk.
Wear sturdy hike boots/shoes, and bring your day pack with a lunch, snacks, water, and layers for protection against the elements. View the recommended 10+ Essentials List to help you pack.
Before this outing, make sure you understand our Hike Program Information & Guidelines.