CANCELLED: Weldon Wagon Road, WA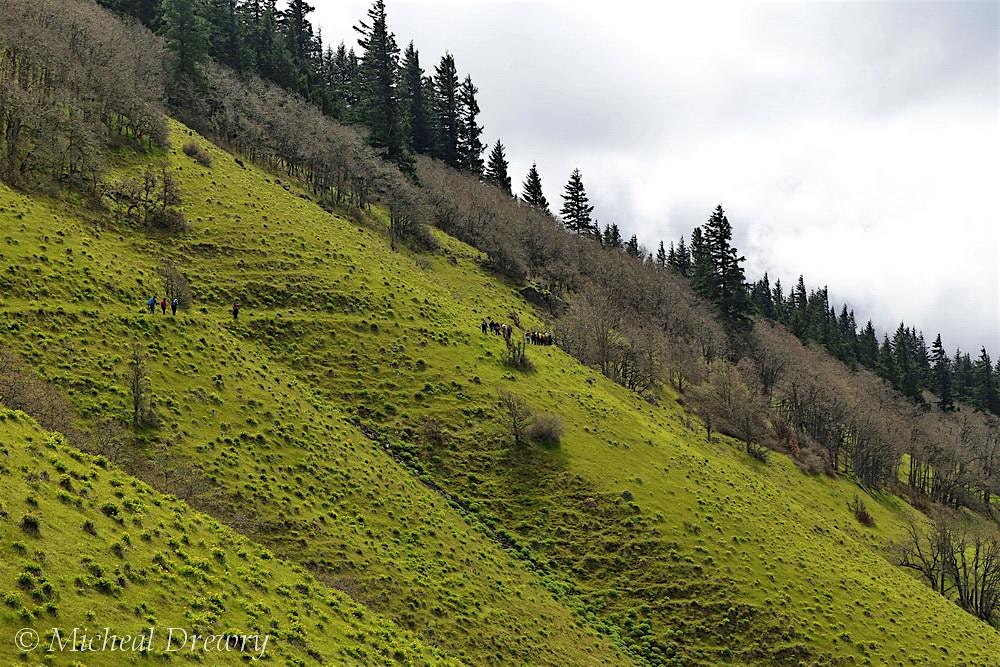 Wednesday, April 15, 2020
10:00 a.m. - 2:00 p.m.
Moderate: 5 miles | 1,300-ft elev. gain
March 23, 2020 Update: Friends Suspends All Guided Outings and Stewardship Events Through April 19 - In light of the most recent guidance for public gatherings, Friends has canceled all stewardship work parties and guided hikes through April 19. If you have additional questions on this cancellation please contact Friends Communication Director Burt Edwards at burt@gorgefriends.org.
With leader Kate Drahota, ascend the Weldon Wagon Road Trail, created in the early 1900's to transport produce, to see gnarled Oregon White Oaks and wide vistas of Indian Creek valley. This time of year, the steeply-sloped, southern-facing hillside should be bursting with golden balsamroot blooms and other wildflowers. Once we reach Sanborn Road we'll turn around to head back, and our descent will feature vistas of the White Salmon valley.
Wear sturdy hike boots/shoes, and bring your daypack with snacks, water, and layers for protection against the elements. View the recommended 10+ Essentials List to help you pack.
Before this outing, make sure you understand our Hike Program Information & Guidelines.