CANCELLED: Wildflowers at Catherine Creek & Klickitat Trail, WA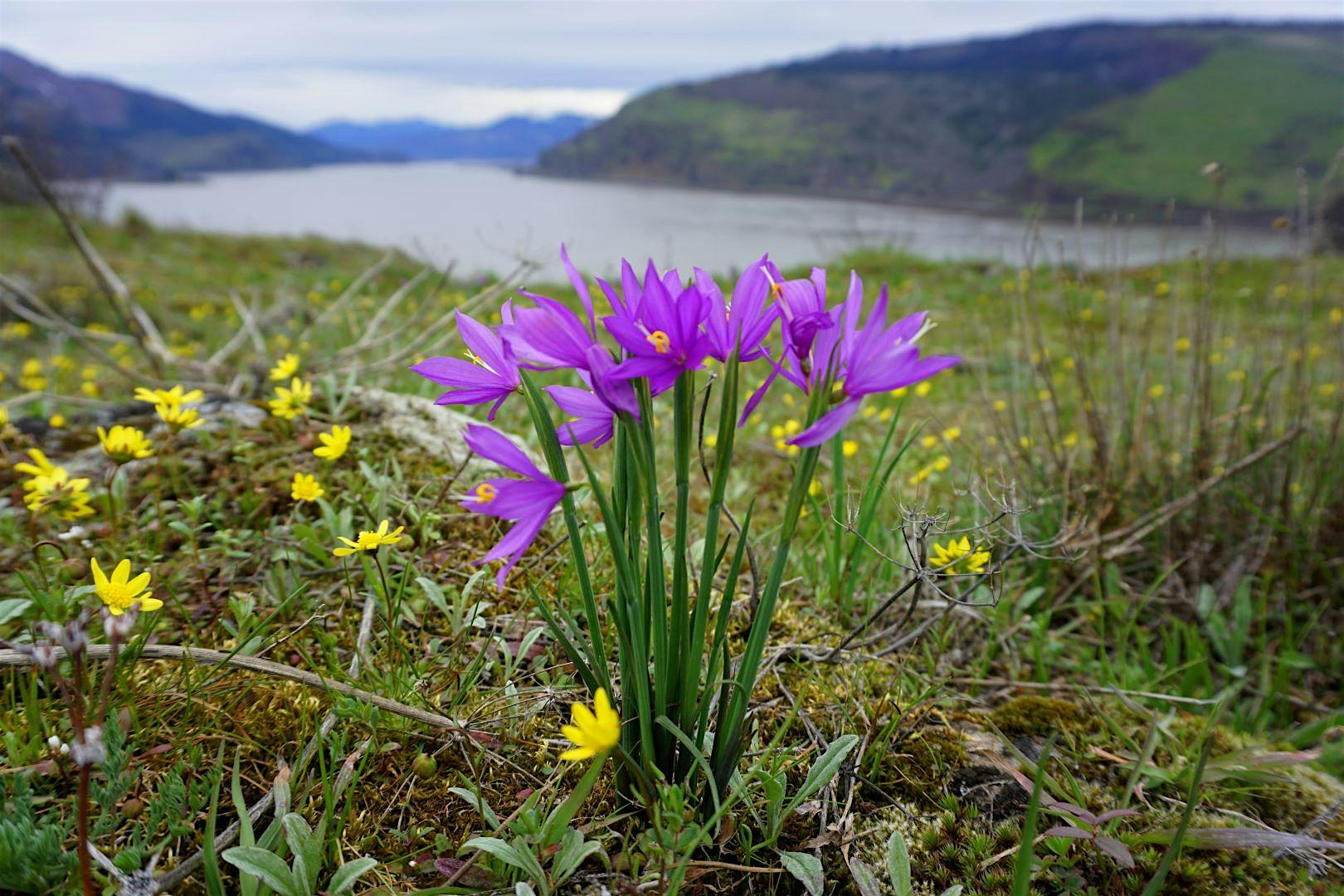 Friday, April 10, 2020
10:00 a.m. - 4:00 p.m.
Easy/Moderate: 5 miles | 150-ft elev. gain
March 23, 2020 Update: Friends Suspends All Guided Outings and Stewardship Events Through April 19 - In light of the most recent guidance for public gatherings, Friends has canceled all stewardship work parties and guided hikes through April 19. If you have additional questions on this cancellation please contact Friends Communication Director Burt Edwards at burt@gorgefriends.org.
Walk with Klickitat Trail Conservancy board members Barbara Robinson and Steven Woolpert to identify and learn about wildflowers at two different sites known for unique plant diversity. On this outing we should see camas, shooting starts, purple Columbia Desert Parsley, blue-eyed Marys, buttercups, prairie stars, gold stars, saxifrages, and much more. This hike is in partnership with the Klickitat Trail Conservancy. This is a members-only outing.
Please wear sturdy hike boots/shoes, and bring your daypack with a lunch, snacks, water, and layers for protection against the elements. Recommended: camera, notepad and pen. View the recommended 10+ Essentials List to help you pack.
Before this outing, make sure you understand our Hike Program Information & Guidelines.