CANCELLED: Gorge Towns to Trails at Lyle Cherry Orchard, WA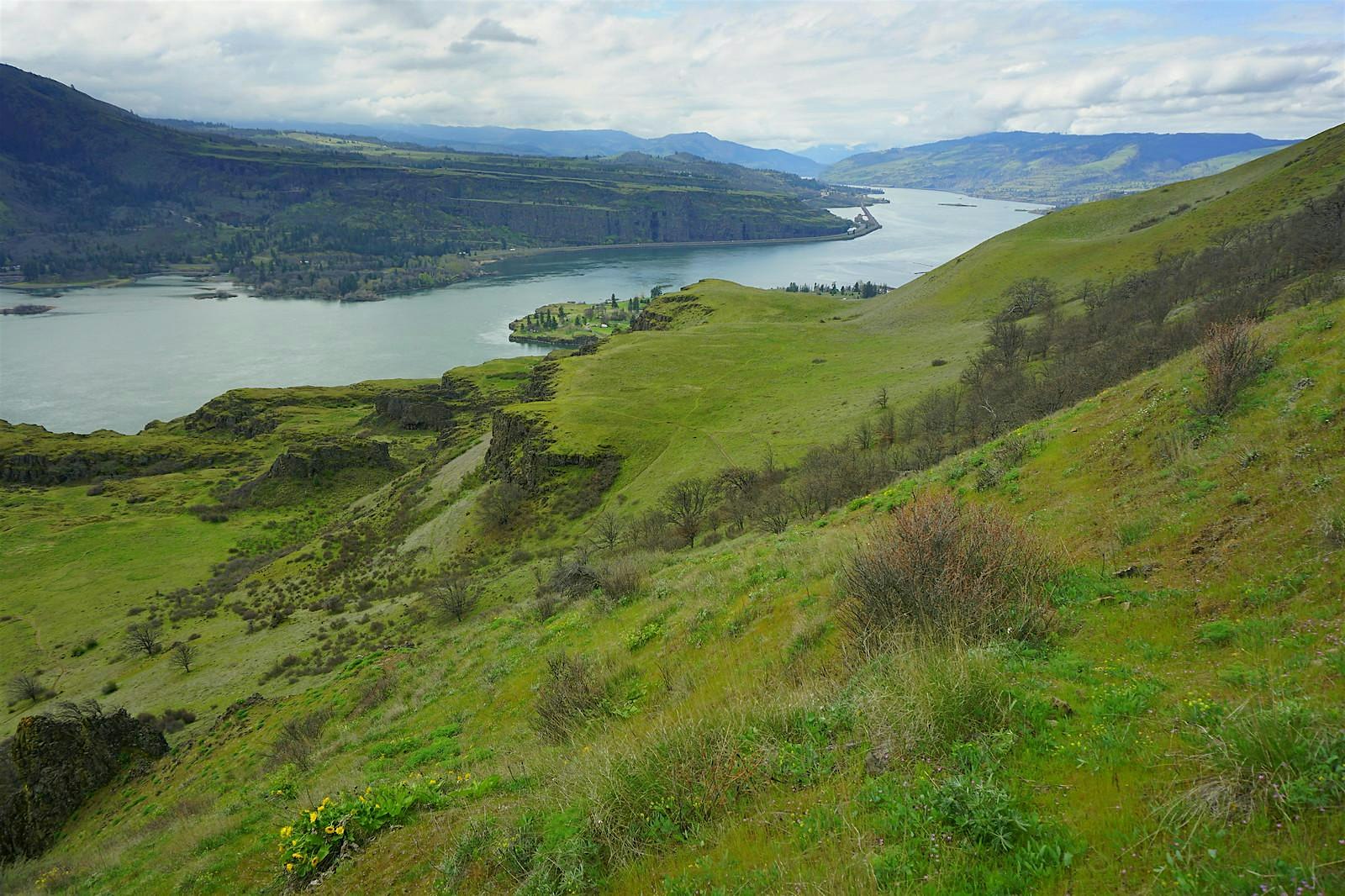 Saturday, March 28, 2020
10:00 a.m. - 2:00 p.m.
Moderate: 5 miles | 1,500-ft elev. gain
In light of the increased risk of Novel coronavirus (COVID-19) in Oregon and Washington, Friends of the Columbia Gorge is suspending all guided hikes and stewardship work parties scheduled for March. We apologize for any inconvenience, however, public and community health must come first.
Gorge Towns to Trails Project Manager Renee Tkach will guide us on the slopes of the Lyle Cherry Orchard preserve for panoramic views and to view a variety of early spring wildflowers. We'll hike the newly completed trail extension loop installed by Washington Trails Association in 2019 and learn from WTA Southwest Regional Manager Ryan Ojerio the process of creating a new trail, from planning and permits to implementation. WTA volunteer crews are planned to be on site so we'll get to see some trailwork in progress.
Wear sturdy hike boots/shoes, and bring your daypack with a lunch, snacks, water, and layers for protection against the elements. View the recommended 10+ Essentials List to help you pack.
Before this outing, make sure you understand our Hike Program Information & Guidelines.