Spring Equinox Sunrise Hike, OR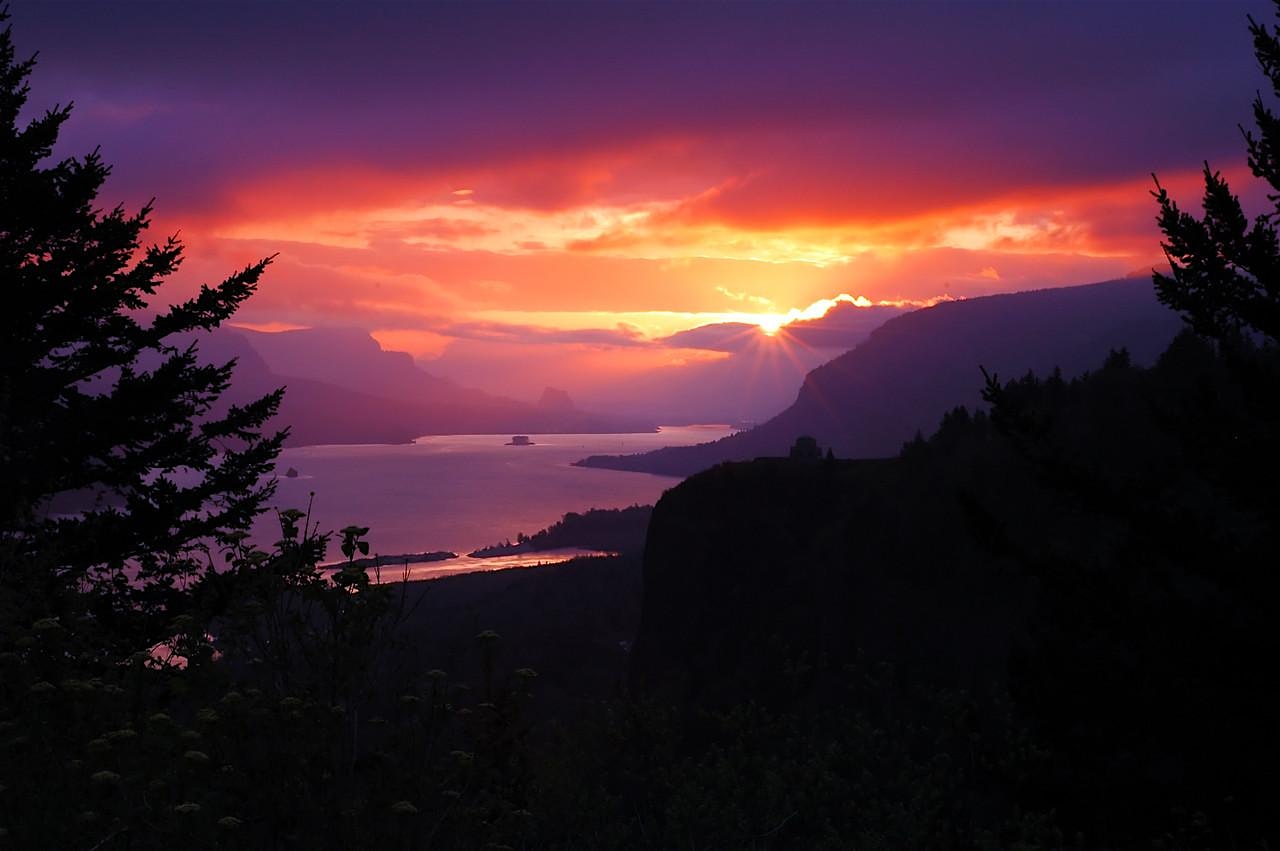 Thursday, March 19, 2020
7:00 a.m. - 9:00 a.m.
Easy: 2.5 miles | 240-ft elev. gain
Welcome in the first day of spring by taking in the sunrise over the Columbia River on the Historic Highway State Trail. We'll head out from the East Trailhead parking towards the first overlook in hopes that weather does not block the sun, from there we'll continue on to the main overlook just before the twin tunnels where coffee, hot chocolate, and tea await to warm us up as Oregon State Parks & Rec Department Ranger Miranda Mendoza shares information regarding the history and geology of the site. Following this, we'll head over to check the view from the twin tunnels before heading back to the parking lot.
Dress in layers as spring weather can be chilly in the morning. While the trail is paved and smooth, there is a continuous, gradual incline from the Parking lot up to the tunnels.
Wear sturdy hike boots/shoes with good tread to avoid slipping, and bring your daypack with a lunch, snacks, water, and layers for protection against the elements. View the recommended 10+ Essentials List to help you pack.
Before this outing, make sure you understand our Hike Program Information & Guidelines.